Marketing Tips for Lawyers – How to Get Many Clients Using PPC Advertising
People use paid ads to promote their business and get leads. However, without a proper strategy, it can go down the hill. Getting clicks and turning those leads into clients isn't always easy. You will end up spending a huge sum of money without getting any solid leads.
Forward Marketing is one of the top legal marketing agencies. Their professional team has many years of experience in creating PPC for lawyers. They have the right tools to research and analyze the data and create the right advertising specifying your firm expertise and credibility. They target the right keywords and audience which can convert into your clients.
PPC advertising works well if you have proper knowledge of how to use it correctly. Here, we will tell you how to use PPC marketing to get more clients for your law firm.
How PPC Marketing Works for Legal Firms?
There are 4 main elements for PPC marketing:
Right keywords
Matching landing pages
High-performance website design
Retargeting
Keywords and Landing Pages
Creating your ad campaign using the correct keywords can affect how the ads will perform and how much it will cost. It is important to build a well-targeted ad with click-a-licious content. The more clicks per view the ad gets, the lower will be the CPC.
CPC for legal keywords can be very expensive based on the location you are targeting. Suppose CPC for the keyword is $50. If the landing page of the ads is not impressive you will lose the potential lead plus end up paying $50 for that click. It also increases the ad bounce rate, so not your CPC will be even higher in the future (more than $50).
So, to keep CPC low, you should do proper research and select the right keywords, and have a matching landing page around the targeted keywords. Do not make the rookie mistake of sending all the potential leads to the homepage of your website instead of a dedicated landing page.
If your firm is multi-disciplinary, you have to create different ads for each discipline and create the matching landing page for the respecting discipline. Suppose you are targeting the "divorce lawyer" keyword then the ad should send leads to the landing page describing the lawyers needed for divorce and settlement.
High-Performance Website Design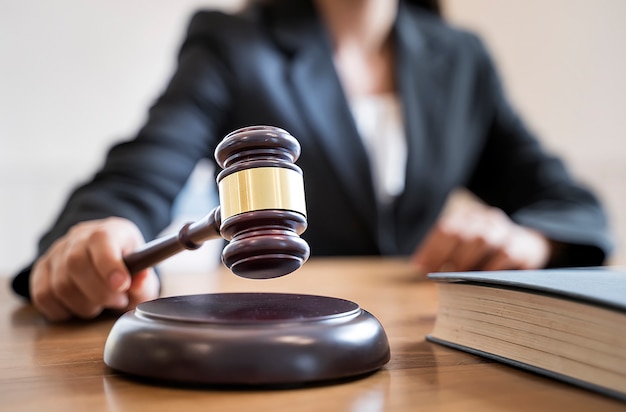 The website specifically the landing page should load quickly within 1-5 seconds. There should FAQs section answering common queries. It is recommended to use 1-2 call-to-action buttons on your page so that visitors can take the next step and become the client. Call-to-action can be a phone call to your law firm or take them to contact form.
How many visitors convert into your clients depends on your website's effectiveness and the content of the page. Generally, a high-performance lawyer website converts 8-15% of visitors into potential clients.
Retargeting
Suppose a potential client comes to your landing page, reads the information, and leaves. Now, you may think that you have lost that client forever. It doesn't true. With the retargeting technique that particular client will see your company banner ads when he is browsing the internet (like various websites, social media platforms, etc.)
Most people don't take action as soon as they read the content of your landing page. With retargeting, you can remind your visitors again and again about your company and there are high chances that when they are ready, they will contact your firm.
The main benefit of retargeting is that the CPC of retargeting ads is much smaller than the initial ads CPC. For example, if you have paid $50 for the initial ad click, then you could be only paying $0.08 per click for retargeting campaigns.
Set the duration of targeting based on the specific service you offer and how long people might take to take action. For example, for a criminal defence lawyer, it is advised to retarget for 15-20days as people are in rush to find the right lawyer. For elderly law, you can retarget for 60-90 days as there is no emergency in these cases.
Guidelines for Law Firms to Find the Right PPC Agency
If your law firm is considering PPC marketing, the following guidelines will help you decide the honest value of PPC and finding a competent and ethical PPC service provider agency:
Guideline 1: No Conflicts of Interest
PPC agency must take consent from each law firm before starting to work with more than one law firm that competes in the same practice area or jurisdiction.
PPC ads are based on bids. When an agency represents more than one law firm then it acts between two options:
Put better efforts for one law firm over another, or
Give equal efforts to each law firm.
In the first scenario, only the favoured firm will get the benefit and all other firms will be at a significant disadvantage. In the second scenario, it will simply increase the CPC bids for all the firms. Google will get more money and law firms will not get any desired result.
Neither of the above options is good for all the competing law firms. Yet, the PPC agency will get managing fees from all the firms.
Guideline 2: Attorney-Ownership of Account
PPC agency should provide the law firm access and ownership of the PPC account and its data. When your law firm has access to the PPC accounts and data things will be transparent. You can verify the things claimed by the PPC agency such as how much money is spend on ads, the performance of ads, etc.
Having ownership of PPC accounts is important. In case, you decided to stop taking agency services, you can take all the works done by the agency so far and leave. If you don't have the ownership, you have to start everything from the scratch.
Guideline 3: Transparent Billing and Fair Prices
Select the agency which discloses how it calculates the prices. Agency fees should not be more than 15% of the total money spent on PPC ads. It should specify how much money is spent on ads and how much is ads management fees. It's better to select the agency that agrees to month-to-month service and not asks for a long-term commitment.
Conclusion
Law firms can invest in PPC marketing to get potential clients. Keep in mind the above 3 guidelines if you are planning to hire a PPC agency. Make sure to take advantage of retargeting to convert all the potential website visitors into clients.